CPU AMD RYZEN 5 7600X 4.7GHz 6CORE 38MB 100-100000593WOF AM5 105W BOX NO COOLER - Garanzia 3 anni Fino:31/03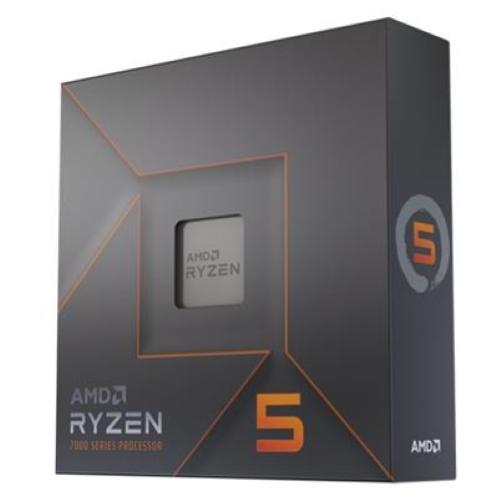 Prezzo:

€

330,70

Iva inclusa (22%)

Cod. art.:
0730143314442
Marca:
AMD
Cod. Produttore:
0730143314442
EAN Code:
0730143314442
Condividi:
Disponibilità:

Disponibile (3 PZ)

Spedizione 4gg lavorativi (3 PZ)

Quantità:
Descrizione
General Specifications
Platform: Desktop
Product Family: AMD Ryzenâ"¢ Processors
Product Line: AMD Ryzenâ"¢ 5 Desktop Processors
# of CPU Cores: 6
# of Threads: 12
Max. Boost Clock: Up to 5.3GHz
Base Clock: 4.7GHz
L1 Cache: 384KB
L2 Cache: 6MB
L3 Cache: 32MB
Default TDP: 105W
Processor Technology for CPU Cores: TSMC 5nm FinFET
Unlocked for Overclocking: Yes
CPU Socket: AM5
Thermal Solution (PIB): Not included
Max. Operating Temperature (Tjmax): 95°C
Launch Date: 9/27/2022
*OS Support:
- Windows 11 - 64-Bit Edition
- Windows 10 - 64-Bit Edition
- RHEL x86 64-Bit
- Ubuntu x86 64-Bit
*Operating System (OS) support will vary by manufacturer.
Connectivity
Memory Channels: 2
Max Memory Speed: 1x1R - 5200 MT/s
Graphics Capabilities
Graphics Model: AMD Radeonâ"¢ Graphics
Graphics Core Count: 2
Graphics Frequency: 2200 MHz
GPU Base: 400 MHz
Product IDs
Product ID Boxed: 100-100000593WOF
Product ID Tray: 100-000000593
Key Features
Supported Technologies:
- AMD EXPOâ"¢ Technology
- AMD Ryzenâ"¢ Technologies